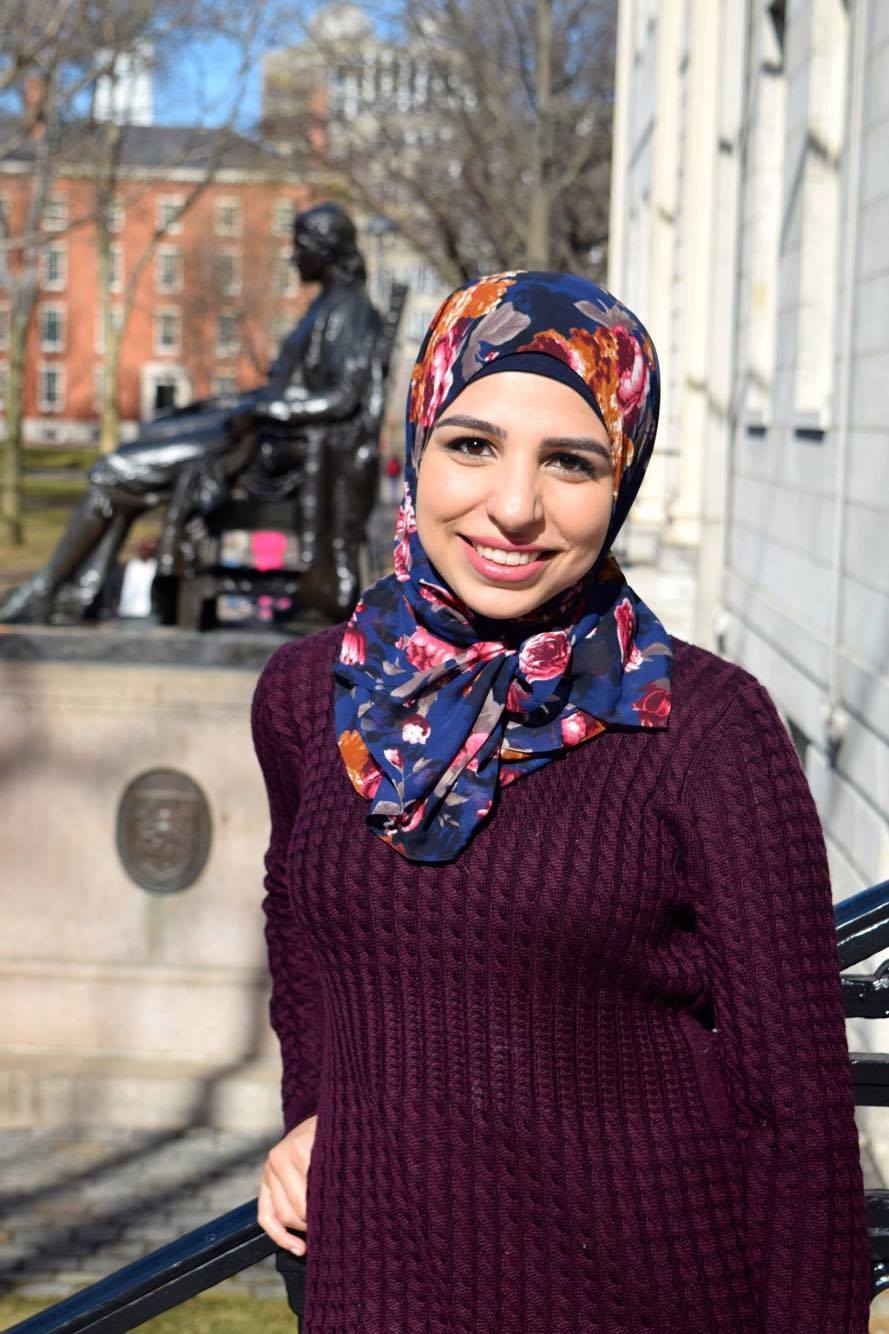 In 2012, Mariam Jalloul was the Marge Powell Leadership Award Winner from Fordson High School. That was during the second year of our initiative to recognize high-school seniors who had demonstrated exemplary integrity and determination in leadership. Four years later, Mariam is graduating from Harvard and will speak at the 365th commencement on May 25, 2016. Needless to say, AAUW-Dearborn sends Mariam and her family hearty congratulations.
Mariam spoke at the Fordson High School graduation ceremony in 2012.
This spring at the Harvard Commencement, she will address 32,000 students, faculty, parents, alumni, and guests amidst ritualized protocols!
As soon as the first anthem concludes, one senior strides to the microphone and announces, "Salvete omnes!"  (Clearly, "Hello, everybody" sounds a lot more regal in Latin than in English.) Then follows one of the oldest Harvard traditions – a short speech in Latin.
Upon completion of that ritual, a graduating senior delivers a short speech in English. Mariam's speech has already endured a substantial winnowing process among the many submitted by applicants. Her speech has been judged for intelligence, wit, originality and significance. Her topic may address significant societal issues, current events, or lessons learned from personal experiences at Harvard or in the wider world. At this point, the content of the speech has not been publicized; but the title is "Ode to Harry." The mystery, for now, is who is Harry? Potter? Winston? Connick? Truman? Henry? Or is it a verb instead of a noun?
After graduation, Mariam will return to Dearborn. She plans to go to graduate school in Ann Arbor at the University of Michigan, where she will be harried by more academic demands. She has already brought fresh pride and restored luster to the Dearborn Public Schools. Edsel Ford High School senior, Ali Nasser Shafal, is following in Mariam Jalloul's footsteps. He will begin his college career at Harvard this fall. Brava and bravo to both of these disciplined, daring, and determined role models!