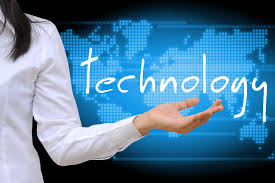 The technology sector is booming, but there's been no progress in boosting women's share of some of the best-paying jobs. Women remain vastly underrepresented in so-called core tech jobs, holding little more than a quarter of positions such as programmer and cybersecurity analyst for which computer and math skills are paramount.
The number of men in core tech jobs expanded by about 15 percent to 94,500 from 2007 to 2014. The gain for women was 12 percent to 34,000, leaving them with 26.5 percent of the total, slightly less than what they held in 2007. It is harder for women than men to get into core tech jobs, to stay in the field, and to advance. Gender diversity has been a subject of intense discussion within the industry.
Jean Yang, an assistant computer science professor at Carnegie Mellon University and an MIT alumnae, said more needs to be done to ensure that women feel comfortable actually finding careers in the field. "It's not just a pipeline problem," said Yang, who previously interned at Google and Facebook. "It's that women are actually leaving, and they're citing things like harassment and the glass ceiling and feeling like they have to struggle all the time against stereotypes and people not giving them credit."
MIT expects women to comprise about 40 percent of graduates from its electrical engineering and computer science department this spring. This month, a nonprofit called Project Include was launched by a group of prominent Silicon Valley women to win commitments from tech companies to measure and improve their diversity.
Google reported this year that the number of new mothers who left the company dropped by half after it increased paid maternal leave from 12 to 18 weeks. Fast-growing startups that investors and employees join in hopes of striking it rich are much less equipped to launch a major human resources campaign according to Barbara Gault, executive director of the Institute for Women's Policy Research."In the tech field, there's kind of a startup culture and mentality that tends to favor shaking up the old ways of doing things — not doing business as usual and not necessarily following
standard HR practices that actually might help ensure diversity."
This post has been condensed from a MAY 17, 2016, article by Curt Woodward and Janelle Nanos that appeared in THE BOSTON GLOBE.