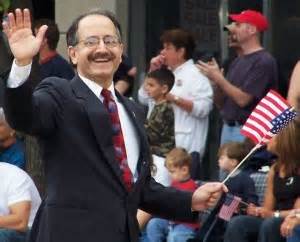 On June 7, 2016, we urged State Representative Darany to pass HJR GG, the Equal Rights Amendment, to allow Michigan citizens to vote for equality in the Michigan Constitution. Equal protection under the law would help assure sex discrimination is not allowed in Michigan. While many laws have been passed to better protect girls and women, we must still address sex discrimination. Putting the ERA in the Michigan Constitution would enable girls and women to achieve equality and equal protection in the law. Today Representative Darany sent his response:
Thank you for contacting me regarding House Joint Resolution GG, also known as the Equal Rights Amendment. I appreciate hearing your perspective on this important issue. Please know that I share your support for this legislation in its current form, and I will continue to advocate for policies that create an inclusive environment for all of my constituents.
As you may know, this legislation proposes an amendment to Section 2 of Article I of the
Michigan Constitution in order to ensure that no person is denied equal protection of the laws or enjoyment of civil or political rights on the basis of sex.
HJR GG was introduced in the House on April 12th and is now being reviewed by the Committee on Judiciary. While I am not a member of this committee, please know that I will support this resolution in its current form should it come before me on the House floor for a vote. If passed, the provision would only become part of the state constitution if approved by voters at the next general election.
Again, thank you for contacting my office regarding the Equal Rights Amendment. Please feel free to contact me again in the future regarding social equality or any other state government issue.
Sincerely,
George
George T. Darany
State Representative
15th District – Dearborn