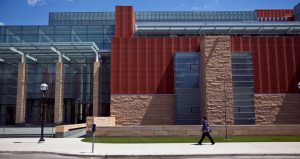 Since studies indicate it will take another century to achieve gender parity,
how can we accelerate the embrace of inclusion in corporations?
Today women occupy 11.5% of board seats in the top one hundred companies in Michigan. In 2013, the figure was 11.6%!  Among executive officers, 13% of seats are held by women.
According to Terry Barclay, president and CEO, Inforum: "[Corporations] need to focus more and become truly expert in broadening their search to identify not just proven talent but potential talent that can be mentored and developed. Research shows men are promoted based on their accomplishments. This is a significant factor in why it's taking longer for women."
In Michigan more corporations talk the talk about supporting women moving into senior-level jobs. However, statistics demonstrate that most are not evolving toward inclusion.
The University of Michigan's Stephen M. Ross School of Business is trying to change that. It has begun a new executive education program designed specifically to help female executives learn the knowledge and skills needed to take them to the top. Career-accelerating education for women executives ideally will result in genuine change.
Some of the traits women need to hone are the capacity to work hard over long hours, the ability to communicate authentic desires, the courage to step up, and the need to
provide support for those who can sponsor them in the future.
Source: Carol Cain, The Detroit Free Press