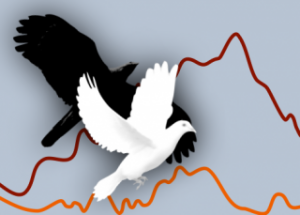 Women's peace advocacy has roots in 19th-century abolitionist, suffrage and peace movements both here and abroad. Advocates worked inside and outside their respective political systems to end war and promote just international policies.
Pioneering reformer, Jane Addams worked for international disarmament during WWI. She believed that collaboration within local communities could become a role model for international affairs and eventually won the Nobel Prize.
Helen Keller promoted universal brotherhood and racial understanding. She also worked for suffrage and workers' rights.
Journalist Ida B. Wells-Barnett denounced lynching. Emily Greene Balch criticized the American occupation of Haiti citing its impact on race relations and civil liberties. Peace Pilgrim walked over 25,000 miles in opposition to the arms race. Anti-nuclear activist, Dagmar Wilson mentored women about how nuclear testing endangered children's health. Barbara Deming promoted nonviolence based upon respect for all. U.S. Representative Bella Abzug worked for peace, women's rights and racial justice. Coretta Scott King spoke, practiced diplomacy among citizens, and created strategies for anti-nuclear and anti-war movements. Joan Baez founded Amnesty International, and campaigned against the Vietnam war, the death penalty, and for civil rights. Jody Williams coordinated organizations to ban anti-personnel landmines. Kathy Kelly worked to de-escalate violence and build alternatives to war.
Clearly, women have energized efforts to increase peaceful relationships by cooperating to address the causes of violence and injustice.
Source: National Women's History Museum