Welcome to the Dearborn, MI Branch of the
American Association of University Women (AAUW-D)
Since 1881, AAUW has advanced equity for women and girls through research, education, and advocacy.

 AAUW-Dearborn, established in 1933, welcomes individuals to join us in promoting equity issues and collectively allowing our voices to be heard.
Regular membership requires a college degree. One may become a member regardless of age, gender, disability, gender identity, residence, national origin, race, religious beliefs, sexual orientation or socioeconomic status.

We also support and welcome membership

from anyone who does not have a college degree, known as a Community Associate.
The American Association of University Women-Dearborn Branch (AAUW-D) is a nonprofit 501 (c) (3) corporation that is classified as a public charity.
Yes! We have male members, work with local school and college students, promote an annual used book sale fundraiser, have monthly mission-based meeting/programs, and enjoy the camaraderie of getting involved in social interest groups and community outreach.
Book Sale 2023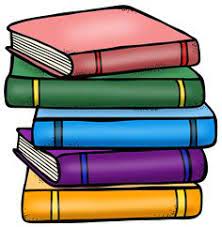 THANK YOU to all who participated in our70th Used Book and Media Sale in October 2023.  Whether you donated books and media, sorted and boxed books, assisted in the planning of the sale, worked PR at the Dearborn Summer Market or online, did Ad Sponsorships, volunteered for set up or salvage, or worked the three days of the sale, your time and talents are most appreciated. To the greater Dearborn area community that attended our sale, your financial support helps us promote literacy and our local educational programs. We truly appreciate all of you!
____________________________________________________________________________________
CONTACT US 
           General information:   dearbornaauw@gmail.com
           Booksale:    booksale.aauw.dearborn.70@gmail.com